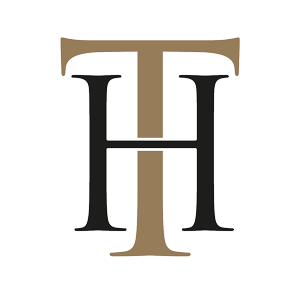 Brass is an incredible metal and is as popular now as it has always been. It fits seamlessly into any number of interior design schemes and can work as a standalone piece or can integrate into the bigger picture.
Halman Thompson can create a range of beautiful brass finishes, including:
Wiltshire finish

– The Wiltshire aged brass finish gives a light, distressed feel that can work exceptionally well in many situations. Colours can be lighter or darker as required.

Cambridgeshire finish

– The Cambridgeshire brushed brass finish has a milled patina reminiscent of decadence and luxury. It's ideal for drawing attention to spaces.

Somerset finish

– The Somerset finish is an exceptional brass finish with a stained glass-like patina. It's interesting, engaging and draws the eye like nothing else.

Berkshire finish

– The Berkshire aged brass finish delivers a weathered aesthetic that provides interest wherever you look. It's a vibrant effect that doesn't draw too much attention.

Natural brass finish

– The natural brass finish is this amazing metal at its best. It allows the core qualities we love so much to shine without any distraction.
Halman Thompson are masters in metal and create every brass finish and metal piece by hand. It's a detailed process that has amazing results as we're sure you'll agree!
The process works a little something like this:
We laser cut the brass metal sheets to the precise size and shape required
We then use a special chemical process to create the exact aged brass patina you're looking for
We then use another process to stop the ageing and seal the metal in lacquer to prevent ageing reoccurring
We then package the brass sheet ready for dispatch
Frequently Asked Questions
What's the turnaround time for a brass finish?
As every order is created by hand, there's a 3-4 week turnaround time for all aged brass products. Contact our team if you need something faster.
Will the brass finish be identical to the picture on the website?
No, the brass finish won't be identical. Every piece is made by hand, so will include slight variations in colour and tone. We do our best to deliver uniform pieces, but one of the beauties of aged brass is that every piece is totally unique!
Is aged brass easy to maintain?
Yes, aged brass is easy to maintain. It's simple to keep them clean and we provide full care instructions with every order.
What's the largest brass sheet I can order?
The largest brass sheet you can order is 2000mm x 1000mm. We can create larger items but they will be made up of multiple sheets. We age them all together to provide a uniform finish though.
I'm using a brass sheet as a splashback, how thick should it be?
We recommend a brass sheet splashback should be 0.9mm thick. This is thick enough to be robust and thin enough to fit to the wall safely.
How can I install a brass sheet to a wall?
Installing a brass sheet onto a wall or any flat surface is simple. We recommend using epoxy resin or liquid adhesive for best results. You can use screws and fixings if you need to though.
What's the shipping cost for large brass products?
The shipping costs for large brass products depends on the size, shape and number. We recommend shipping items 1300mm and over using a pallet, which costs around £50 to ship.