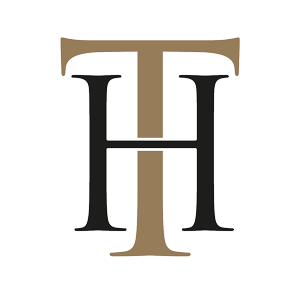 Copper is an amazing material and has the depth and character few other materials can match. It's no wonder copper is used so often around the home and in design schemes! 
Halman Thompson offers a selection of natural and aged copper finishes for a number of products.  
All aged finishes are created by hand, to order, so you can control the exact depth of colour and patina. It's a truly bespoke process that delivers the colour and texture you're looking for.
Our skilled artisans can create a range of finishes for any copper product.  
Those finishes include: 
Natural copper

– Copper at its best. Rich in colour and character with a depth few other materials can match. 

Cheshire finish

– Unique patina that differs from natural copper and offers plenty of character.

Hertfordshire finish

– Unique aged copper finish with large areas of verdigris and layers of colour and depth throughout.

Ayrshire finish

– Engaging speckled finish that reveals more as you observe it. A lovely finish with lots of character.

Hampshire finish

– Richer red with deeper speckles that could be mistaken for Corten steel. It's an interesting patina that keeps on giving.

Northumberland finish

– Swirls of verdigris on a light copper background. An amazing finish that could look fantastic anywhere. 
Halman Thompson creates all products to order. Everything we sell is made by hand, by gifted artisans.  
The process looks a little something like this: 
We take your order and cut any shapes or designs to your exact specifications.
If you ordered an aged copper finish, we apply the specialist ageing mixture to the copper and monitor it carefully until it reaches the exact colour and patina you requested. 
We stop the ageing process and prepare the copper for the lacquer finish. The lacquer ensures the ageing process remains stopped and protects the metal to keep it looking amazing. 
Once the lacquer has set, we'll ensure the product looks its best and precisely meets your specifications. Only then will we dispatch your order. 
Natural copper products are prepared in a similar way, without the ageing. Lacquer is optional but recommended for some products.
Frequently Asked Questions
How can I order a copper product?
You can order a copper product through our store using the order form. Select the copper finish you want, the desired thickness and add it to the cart. For bespoke orders, use the contact form to tell us the exact finish, size, shape and design and we'll put together a quote and go from there.
What's the turnaround time for copper finishes?
As we create everything by hand, there is usually a 3-4 week turnaround time for most copper finishes. If your order is particularly large or complex, it may take longer. We will provide a firm deadline once you place your order. If you need a faster turnaround time, contact us directly and we will see what we can do.
Will the finish I get be like the sample or what I see on screen?
The finish will be very much like the sample we sent or what you see on screen. Our artisans create everything by hand and while we make every effort to deliver precision, there may be minor variation in colour, pattern or patina.
How do I use the product once it arrives?
You can use the product however you like once it arrives. How you fix it depends on the product in question. Many products like splashbacks can be installed using adhesive. Copper worktops and plinths can come affixed to wood and be fastened into place in the usual way. We provide full fitting instructions with every product, so you'll always know what to do.
How do I look after my copper product?
Looking after your copper product is easy. Copper is an amazing metal that's resistant to most things. We provide full care instructions with every order, so you'll know exactly what to do. 
What size can I order? Do you do large sizes?
You can order any size you like and we do create large sizes. The largest sheet size is 2000mm x 1000mm. If your order exceeds these dimensions, it will be made up of multiple sheets. 
Can you cut shapes or designs?
Yes, we can cut shapes or designs. We use precision laser cutting and can integrate detailed designs into any sheet metal product. If you have something specific in mind, use the contact form for a bespoke quotation.